Welcome Craft Show Vendors
2017 Jubilee Needs You!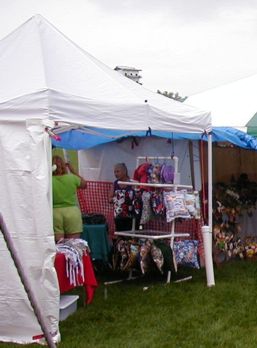 Crafters needed!
From noon until 6:00pm, on Sunday, August 20th
Bolingbrook will be hosting the Jubilee 2017 Craft Show. What a perfect place to market those wonderful handmade items.
Fees for the craft show are $20.00 per 10' x 10' space plus a refundable $10.00 "clean-up" deposit.
Seniors are Free (but must still provide the $10 "clean-up" deposit).
Entries received after August 14th may be charged a $30.00 late entry fee.
If you want shade, be sure to bring your own 10x10 tent.
Click Here to download the Craft Show Application.
(If you want to sell manufactured items or you are a Home Based Non-Service Business such as Tupperware, PartyLite, MaryKay, etc. or a another type of vendor Please Use This Link.)