Welcome Craft Show Vendors
2020 Jubilee Needs You!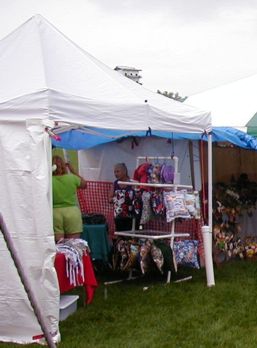 Crafters needed!
From noon until 6:00pm, on Sunday, August 16th
Bolingbrook will be hosting the Jubilee 2020 Craft Show. What a perfect place to market those wonderful handmade items.
Fees for the craft show are $20.00 per 10' x 10' space plus a refundable $10.00 "clean-up" deposit.
Seniors are Free (but must still provide the $10 "clean-up" deposit).
Entries received after August 9th may be charged a $30.00 late entry fee.
Crafters will be located on the grounds of the Bolingbrook Town Center.
Please plan your display to fit the 10' x 10' space, unless you purchase more than one space.
If you wish to be out of the sun you must provide your own 10'x10' tent.
Parking is off-site, but close to event.
No import or commercial items will be allowed. Vendor will be asked to remove such articles from their tables.
Only hand-made crafts will be allowed in this section.
Click Here to download the Craft Show Application.
(If you want to sell manufactured items or you are a Home Based Non-Service Business such as Tupperware, PartyLite, MaryKay, etc. or a another type of vendor Please Use This Link.)